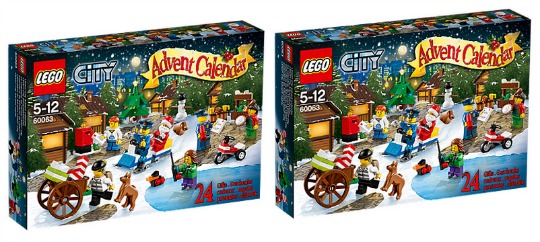 The LEGO City Advent Calendar is reduced to £15 at Amazon. It's currently £19 at Argos, but you can pick it up at Asda for £15 too, but from Amazon your delivery is free.
If your kids are anything like my kids, they won't have a clue if something is 'this year's' advent calendar, or last years - so long as they didn't have it last year, they won't be fussed at all.
Take the boy to post a letter to Santa, build a snowman, visit the Christmas market and go ice-skating with his friend. Play with an early Christmas gift of a duck built from LEGO bricks. Help the police to build an awesome sled to catch the crook who's stolen the presents. Then it's time for a celebration feast, exchanging gifts around the Christmas tree and a visit from a very special guest.
The set includes seven minifigures with assorted accessories. The minifigs are a boy, woman, girl, crook, 2 policemen and Santa.