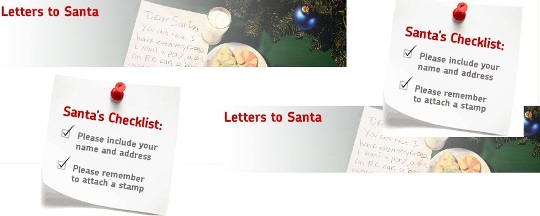 I took part in the Royal Mail Letters to Santa freebie this week for the first time. My daughter and I wrote out her list of things that she wanted, we folded it up and added a special message for Santa, and then we popped it into an envelope to post to Santa himself.
When you write your letter to Santa you need to include your return address and name and you do need to attach a stamp – this can be either second or first class. I know some may think that this means it isn't a freebie but I think the fact that you would have stuck a stamp on a letter anyway makes it fine.
The address to post your letter to Santa is: Santa/Father Christmas, Santa's Grotto, Reindeerland, SAN TA1. Santa will respond to as many letters as possible in between getting the sleigh ready on Christmas Eve. Thanks to the busy days and nights leading up to Christmas, though, you must post your letter to Santa by 14 December.
Good luck! Let me know what Santa sends you in the post…