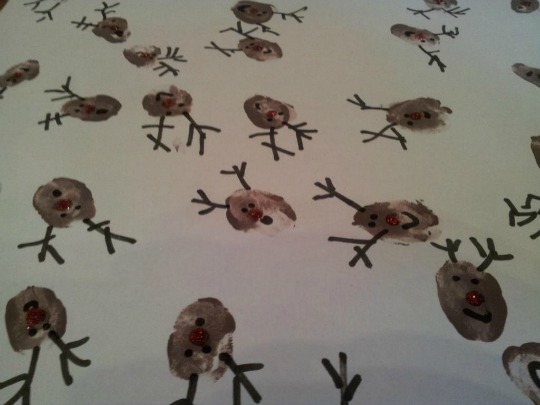 The kids only finished school a few days ago and already I'm getting "I'm bored Mum, there's nothing for me to do", so we made some Christmas Wrapping Paper. It didn't cost a penny and now we have something really special to wrap Daddy's Christmas present in.
I'm a fan of easy peasy crafts, so we made a thumbprint reindeer pattern. All you need is white paper, some paint, a black pen, and a red pen or red glitter glue.
First we mixed up some brown paint. We always have some left over pots of paint from craft kits and we mixed some red and green to get a muddy brown. Then my eldest did lots of thumbprints all over the paper.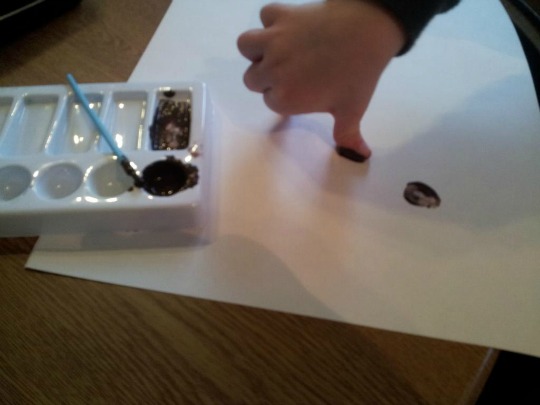 When they were dry he drew on eyes, a mouth, and some antlers with the black pen and used the glitter glue to make a sparkly red nose. We have some red ribbon that I saved from a gift set last year that will finish off the gift really nicely. (I'd wrap it now to show you but the noses aren't dry yet!)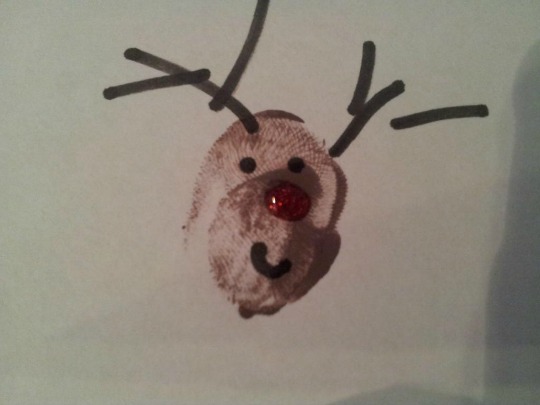 We had also made Reindeer and Snowman Christmas Cards in the same way so that he had something special to give to his best friends.
You could go the way of potato printing to make the pattern if you prefer, and it would certainly make the paper a lot neater! Either way is fun for the kids and a nice way to make a gift look very special and personal.