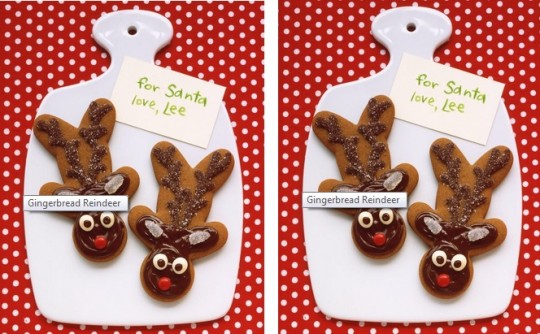 Over the past few weeks I've been looking at so many ways in which you can cut budget corners without cutting originality and awesome this Christmas.
I did a whole lot of links to Christmas gifts in a jar which are, it seems, the trending item this year, and I did a piece on homemade jams, jellies and spicy treats. This week is all about getting you to create amazing gingerbread things for Christmas gifts.
I haven't even touched the corners of gingerbread creativity out there, so if none of these work for you, there will be something...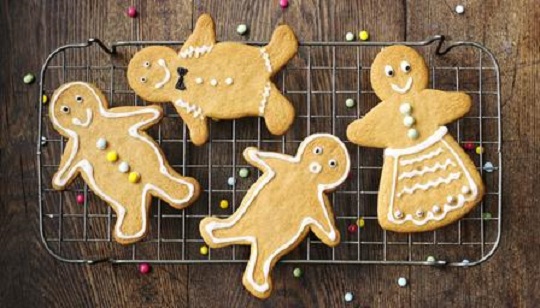 1. The Recipe
To make your gingerbread treats and special gifts you are going to need a foolproof and lovely recipe that will get the tastebuds watering. The best one I've used comes from BBC Good Food and another, that I plan to try out this Christmas, is from the Telegraph where they have a wonderfully dark and spicy gingerbread recipe for you to enjoy.
2. The Cookie
Now you have the recipe you are going to need some ideas for the dough. What are you going to create this year? I cannot recommend the various cookie cutter sets on Amazon* enough as they are cheap, cheerful and varied enough to use throughout the year. There is also the epic idea to make Gingerbread Reindeer from Martha Stewart because that is what you should do with an upside down gingerbread man cookie. Always.
3. Make A House
Follow the instructions and ingredients on BBC Good Food and you can make your very own gingerbread house. Now, this also makes an absolutely epic Christmas gift. You can wrap it up with all the required bits of readymade gingerbread and then let kids make it themselves. It's easy and fun.
4. Gingerbread scrabble
Gimme Some Oven can have a round of applause from me, that's for sure. Just look at this stunning gingerbread Scrabble set. Amazing. Whip it up as a gift for a Scrabble loving friend and box it up neatly. Or put the squares into a box as an odd and tasty advent calendar!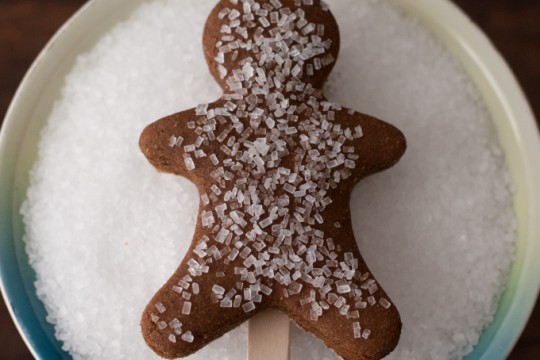 5. Gingerbread onna stick
Wow, Cut Me Own Throat Dibbler would be proud. Create the cutest and craziest little gingerbread creations with this fabulous recipe for Gingerbread men on a stick from 101 Cookbooks.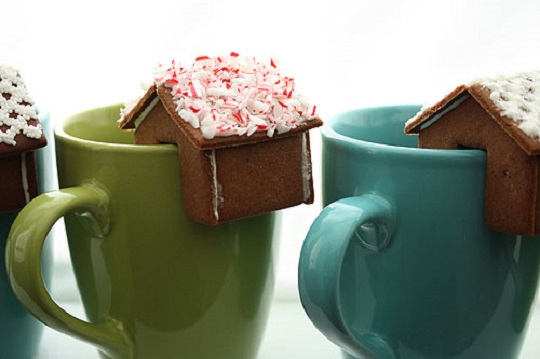 6. Houses on a cup
You'd think that I would be satisfied with anything on a stick, but no, here you can have tiny gingerbread houses that perch on the end of your mug. Are these not the most awesome Christmas decorations ever? I am so making these… Thanks Not Martha, you win.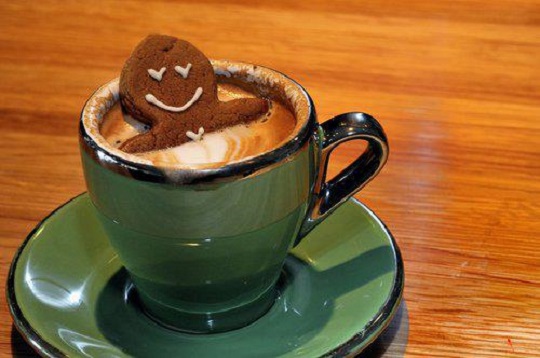 7. A good soak
This idea is absolutely lovely for the tots. Slip that gingerbread man into a cup of hot chocolate and throw some cream around to make him comfy. They will love him and his happy face as they sip on their cocoa.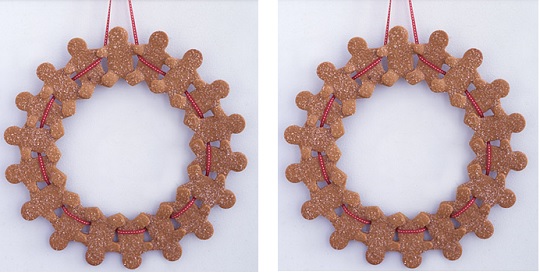 8. A wreath!
How about creating an edible gingerbread man wreath that you can hang inside the home or give as a gift? Edible and stunning and every so pretty, this is easy to make and decorate. You can even rope in the kids to throw some faces onto these fellows.
9. Gingerbread in a jar
Sorry! I could not resist. Just visit Savvy Chic Moms to make your own gingerbread cookie mix in a jar along with her ideas on how to decorate the jar and add some flair. Only make this for someone who likes gingerbread, mind, otherwise head on over to my other feature that has some epic ideas.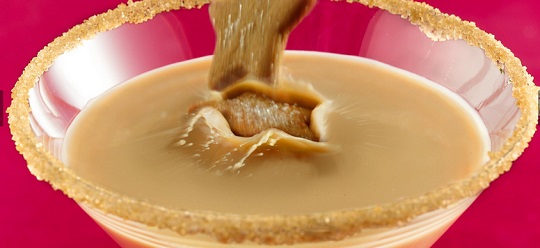 10. A little sip
And then, while you slave away over a hot stove and piles of Gingerbread at your side, why not give yourself a gingerbread treat of the adult kind? This gingerbread cookie cocktail recipe from Betty Crocker is a great cockle-warmer for those cold nights in and when guests turn up for some festive fun.