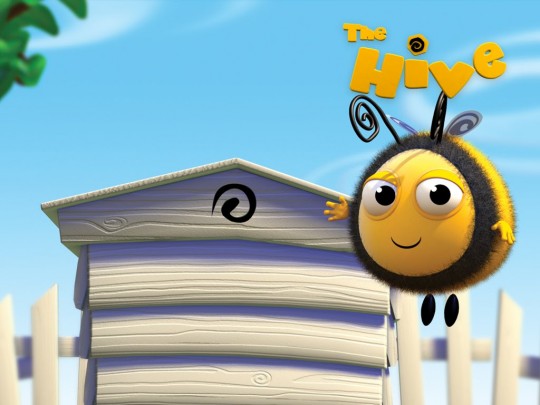 The Hive is one of the leading programmes on Disney Junior TV and Mookie have made a range of toys to go alongside the show. The characters that you can get with the Mookie toys from The Hive include Buzzbee, Rubee, Barnabee and Postman Spider. I got Rubee and Buzzbee in to test out and see if they are worth getting as Christmas gifts…
Buzzbee is a decently sized plush toy with details like wings, arms, feet, antennae and a tail. The fabric used to make his bee-like stripes is utterly divine. I found myself stroking my cheek with Buzzbee while I made some tea. He is very cute. You can get him in 5 or 6.5 inch sizes which cost £5.99 and £9.99 respectively.
The other toy, Rubee, has the same extras but she has this cute little bow on her head made from silky pink and white spotty fabric, and she has pink eyelids. Yes, I too was faintly worried about her health. She is available in the same sizes as Buzzbee at the same prices.
The first thing worth noting is how easy it is to get the Hive characters out of their packaging. Two snips with the scissors and they are free. The packaging is also easy to fold up to slot into the recycling with no hidden bits that need to go into the bin and hurt the planet.
I took each toy and jumped on them for about five minutes each. I got a nice cardio workout and they bounced back into shape. Score one for them. I also pulled on the antennae and all the other sticky-outy bits like feet and eyes and ears, very hard indeed. There was no sound of fabric ripping or giving way. In short, they are very robust indeed.
Even if you don't know about The Hive, these characters are gorgeous. They are soft, cuddly and wonderfully cute and would make stunning stocking fillers and Christmas gifts, especially at these decent price points. I give them a hearty 9/10.