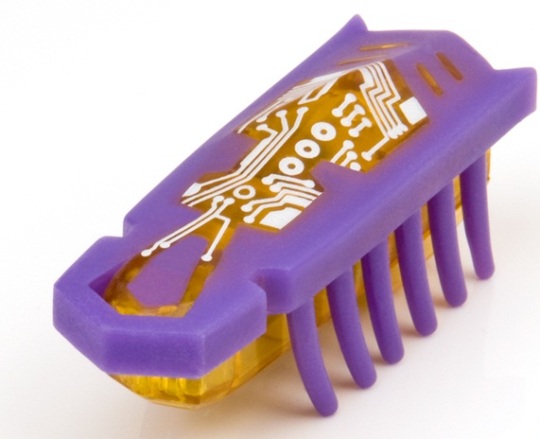 I first discovered Hexbugs at a pub. As you do. It was a gathering of geeks to celebrate a birthday and, of course, one of these crazy critters was a birthday gift. The Hexbug possibly got more attention that the poor birthday lad.
So, I got some extra Hexbugs in for review – a green one and a blue one – to see if they could do more than just freak you out when they run at you. My first attempt was a hilarious disaster. I put our little green Hexbug on the table and it promptly raced off the back and into my husband's PC.
Cue plenty of shouting, yelling and cries of relief when I realised it was just galloping around inside the fancy handle of the chassis as opposed to IN the PC itself.
Hexbugs come in these ace test tube style packages along with instructions and a special code that you can use to log into their website and play online. This particular model of Hexbug is the Nano, there are different types you can buy and, as far as I can tell, they all have their own special codes and online fun.
My Hexbugs have a lot of fun running around the kitchen and aiming for the unreachable spot beneath the washing machine. You can even buy Hexbug runs online if you fancy watching them hightail it all over the place without taking the risk of losing one to under the fridge.
One of ours went in, didn't come out, we forgot about it and then, two days later, it popped out, giving me a heart attack in the process. At least we know the battery life is good..
The Hexbug Nanos cost around £6 depending on the retailer and habitats go from around £30 upwards. Expensive critter fun that would make fab Christmas gifts for kids. Yes, kids LOVE them.