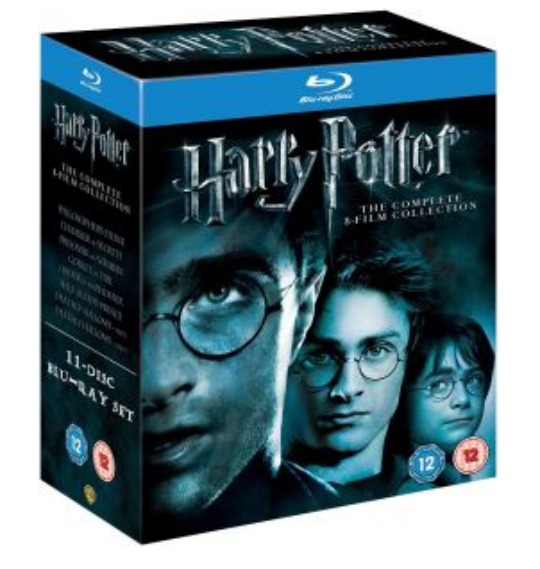 The complete collection of Harry Potter films is available on Blu-Ray for £24.99 at Zavvi-com - could be a lovely treat for someone's Christmas pressie.
Follow Harry, Hermione and Ron from day one at Hogwarts School of Witchcraft and Wizardry, to their epic final battle as fully-fledged wizards in a true battle of good vs. evil. This collection contains all 8 of the popular movie adaptions of J.K. Rowling's novels.
My kids are HUGE Harry Potter fans, so we treated ourselves to this set last Christmas and it's far and away one of the best purchases we've ever made - I've lost count of the number of times we've watched these films. The kids just never seem to tire of them - if anything they get more into them, the older they get.
There are some awesome special features too, plus delivery is free.