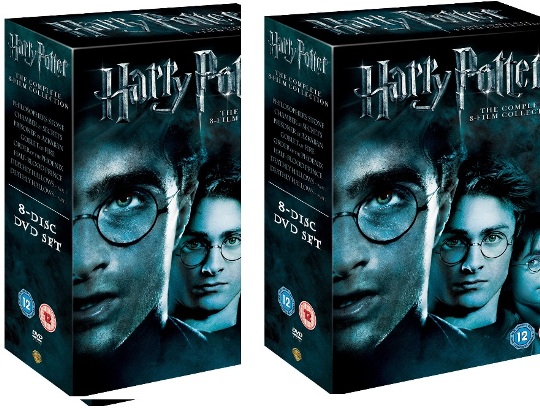 Fancy nabbing the entire Harry Potter collection this Christmas? Amazon is selling every single one of the fab movies in one box set for only £25.50 which is a pretty good price for eight films I think. And, of course, they come with free delivery.
The eight Harry Potter movies are packed together inside one simple box. These are not the fancy and really expensive special edition DVDs here, just the eight original movies put together in one. For those of you who have been waiting for the final films before collecting the series, this is finally your moment.
This ace Harry Potter box set will make someone very happy this Christmas, especially if they are huge fans of the series. I was pretty gutted when they ended this year, it seems like the end of an era really. I also wasn't that impressed with the finale. What did you think?
Thanks to thejc at HUKD!