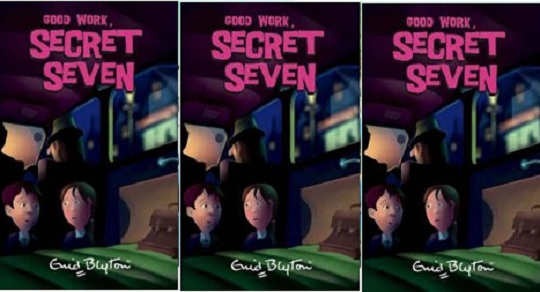 Get your children addicted to the wonderful world of The Secret Seven with Enid Blyton's Good Work, Secret Seven from Tesco Direct. Tesco have discounted this great stocking filler or Christmas gift from £4.99 to £3.46, saving you £1.53.
I grew up reading the Secret Seven, The Magic Faraway Tree and many other brilliant stories by Enid Blyton. In this book Peter and Janet are the only witnesses when a car is stolen. They saw the thieves, and now the whole of the Secret Seven are involved. But when they realise they're on the trail of a dangerous gang, the Seven don't feel quite so brave. Have they taken on too much this time?
Enid Blyton remains one of the best-known and best-loved writers of children's stories. She is consistently voted a children's favourite in author polls. She has over 600 children's books to her credit, including the Famous Five series, the Secret Seven series, the Naughtiest Girl series and the Malory Towers and St Clare's series. I could never put any of her books down when reading them as a child so if your children have never read one get them started now.