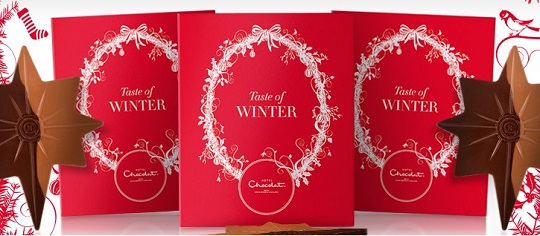 Hotel Chocolat is offering you a free gift if you spend over £65 at their online store. The gift is worth £12 and is part of their Taste of Winter range of flavours. Now that is a great freebie – you buy a ton of Christmas gifts and you get rewarded with a nice box of choccies for you.
The site has plenty of Christmas gift ideas and few things are as decadent and delightful as chocolates made by a company that really does use superb quality products. You can discover their Taste of Winter if you spend £65 or more.
The deal is only available from 14 October to 01 November 2013 so you will need to get shopping now if you fancy taking part in this offer. The free chocolates offer you a fusion of salted caramel and mil feulletine with pieces of salt and caramel in a star shape. So tasty.