Free Shipping On Beautiful Leather Watches @ Fossil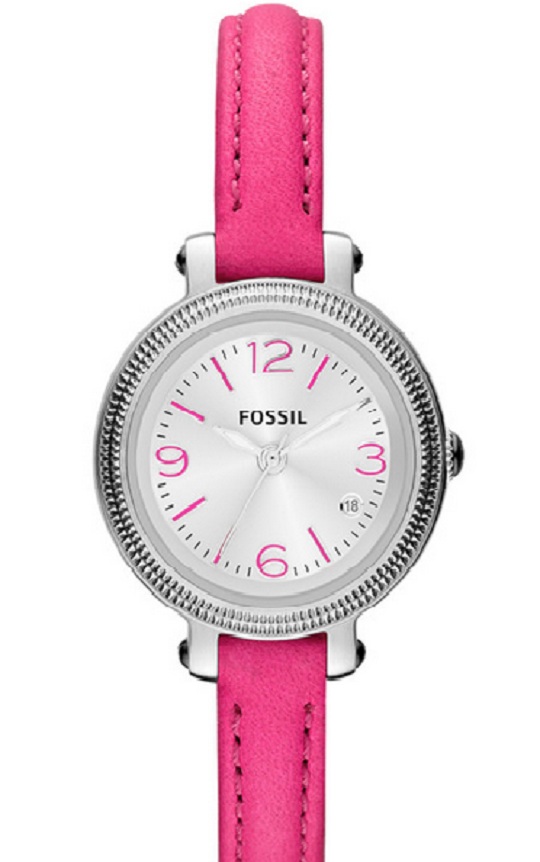 This gorgeous Fossil Heather watch will make a perfect gift for your Teen Miss. Classy and trendy it's the perfect stand-out time-piece which should last for many years to come. And at just £85 it's a constant reminder that you love her (and of her curfew!)
Inspired by vintage men's pocket watches this chic Heather watch makes a perfect play on proportion. A delicate hot pink strap paired with a mini round dial is guy-meets-girl at its greatest. The Heather watch also features three hand movement and is available with a green, orange and blue strap.
This Fossil watch comes with a two year warranty and is water resistant. Buying a gift for a teenager is tricky so if she's not entirely satisfied with this particular watch, Fossil accepts returns of unused merchandise for up to seven days following receipt for a refund or exchange.
Fossil also make gorgeous handbags, wallets, jewellery, clothing and accessories so if your young lady isn't into watches, Fossil has a range of other beautifully made gifts.