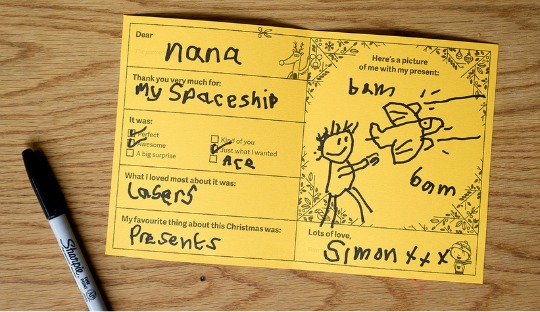 There are still a couple of days at least until the kids go back to school, so why not prise them away from the games console and get them to write some thank you letters for their Christmas gifts? You're laughing aren't you? Well, these templates are so "cool" (my son says) that they will actually enjoy making them!
They don't involve staring at a blank piece of paper wondering what to write, but have boxes ready to fill in with names, tick boxes and a place to draw a picture too! Rather than being a chore, this is made into a fun activity, and is a brilliant way to remind kids of the importance of saying Thank You for their gifts.
I think it's a great idea, and one that kids will hopefully love doing, and is something that is bound to be appreciated by all those generous grandparents out there.
Thanks to nannyhoo @ HUKD for this fab freebie.