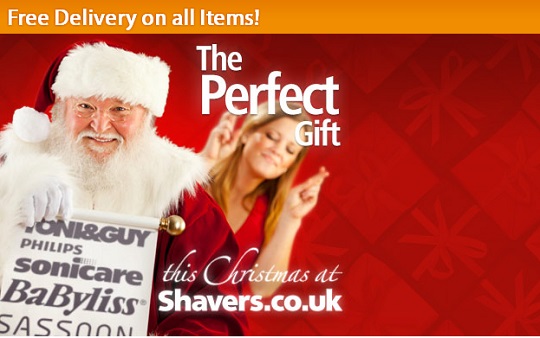 Right, so Shavers is offering free delivery on all items and they are the very ultimate in electric shaving kit. Yes, this is where you would likely want to stop to get your man, or dad, or uncle and any other hairy male in your family, a lovely new razor.
As the name suggests, Shavers is all about electric shavers and they have a huge range of brands and manufacturers available. You will find Christmas gifts from Braun, Philishave, Remington and Panasonic, among others, and you will also find the very latest in electric shaving design and awesome.
I had no idea that this was such a specialist area, I really didn't know that you could find so many different types, or enough to create an entire website dedicated to removing male facial hair. They have dental care and health and well-being and home appliances as sections too, so I reckon you can find plenty of ideas here, especially with that lovely free delivery.