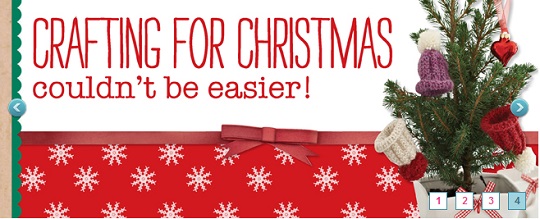 Stitch Craft Create is offering free delivery if you spend £25 online and if you spend £50 you will get £5 off, and if you spend £100, then you will get £10 off. These are all lovely little discounts, especially for those of you who are hand making your Christmas gifts this year.
This is their special Flash offer and you can use it in conjunction with other special offers on the site as you only need to spend a certain amount in order to get your discount. I absolutely love this website. Have you see the My Crochet Doll with a free book for £9.65? Or the stunning gifting for Christmas ideas?
You really won't be pressed for inspiration on this site and I must confess to doing some shopping of my own on there right this minute. Thank goodness for lovely Christmas discounts though.