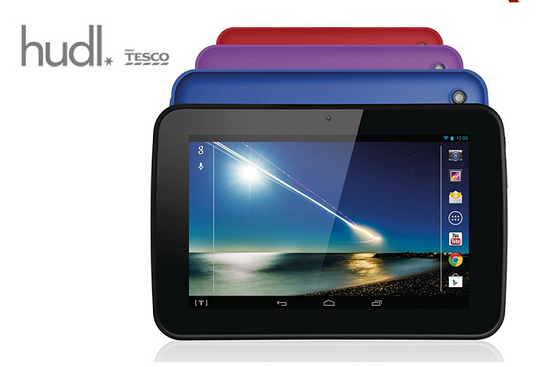 Tesco* has just unleashed their very own Android tablet called the Hudl which packs all of your entertainment into one, sleek, easy-to-use Android tablet.  You can win one of these lovely gadgets, just in time for Christmas, by visiting this Facebook page and clicking on Like to enter. That's it. It's stupidly easy and you need to do so before 27 October 2013. There isn't a lot of time left so get on with it!
I know, I know, winning a washing machine hardly seems like the stuff of dreams, but sometimes it is nice to get something that your house needs and get it for free. This one doesn't come with the lovely penguin, but it does have lots and lots of lovely features and it has a fantastic little green footprint so you can do your bit towards saving the planet.
To enter you need only click Like and then play a very easy and short game and then fill in your details. It's very easy and I cannot find an expiry date so do it now!
Finally, why not enter this sweet competition to win one of ten annual tastecards worth £79.95? Great British Chefs have teamed up with tastecards to net you this neat prize. The tastecards give you 50% off or 2-4-1 at over 7000 different restaurants around the UK. It's the gift that keeps on giving. Enter before 21 November 2013 to stand a chance of winning.
Q: How many grams of flaked almonds does Greg Malouf use in his pigeon bistayeaa?
A: 100g
GOOD LUCK!
Thanks to marba01 and pij805 at HUKD!