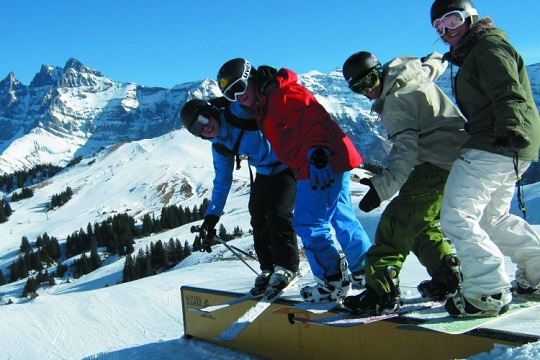 Christmas is coming. You can feel it in the crisper air and the lovely tang of winter. So let's celebrate this awesome time of year with a free competition to win Christmas in the snowy French Alps with h.o.f.n.a.r. Sheesh what a tedious name to write out!
TNT has teamed up with the h.o.f.n.a.r. Experience to give away the hire of their awesome chalet in Morzine, the French Alps, over Christmas. It is worth £614 and runs for seven nights from December 21 to December 28 2013. To enter click the red button and answer the question before 12pm 16 September 2013. Note: You need to register first.
Next up is the chance to win a useful iPhone 5 with Wage Day Advance. To enter you need to Like their Facebook page and answer the question before midnight on 19 September.
Q: Which judge is returning to X-Factor 2013?
A: Sharon Osbourne
Finally, you get to thoroughly enjoy the possibility of winning £75 worth of Wickham Vineyard's finest wine courtesy of Watercress. To win this delectable prize you need to enter the competition by answering the question below before 11 October 2013. Have fun and…
GOOD LUCK
Q: How many different varieties of grape are grown at Wickham Vineyards?
A: 10
Thanks to mikbecfly and billc at HUKD!