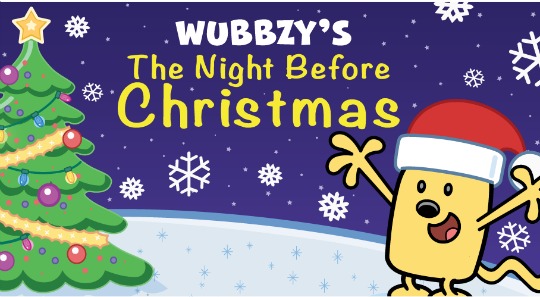 "Wubbzy's The Night Before Christmas" App for Android is normally only 69p to download, but just for today Amazon are giving it away for free.
Wubbzy is a cartoon character from Nick Jr's 'Wow Wow Wubbzy', but even if you or your kids aren't familiar with this character the app looks loads of fun anyway.
It features a version of the classic poem "The Night Before Christmas" with cute Wubbzy cartoon pictures to illustrate it (and it is slightly different from the original), which you can use in three different modes according to your child's reading level or preferences.
There are also three mini games (I like the look of Snowman Dress Up), as well as songs and colouring. There are no nasty little surprises like in app purchases, and although there is a link provided so that you can contact the developers, provide feedback and rate the game, these are intended for parents to use and are not within the story or any of the activities.
It looks pretty good for a fun freebie, and if your kids are at home from this afternoon like mine, then anything to keep them happy and occupied during the long wait to open their presents is a good thing. ;)
Thanks to glamredhel69 @HUKD