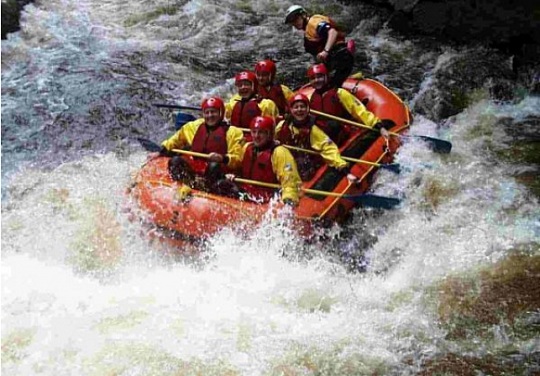 Give someone special something a little different this year; give them a white water rafting experience in Wales. This adrenaline filled Christmas gift was £99 but Activity Gifts has marked it down to £69. Give someone the experience of a lifetime.
Experience the adrenalin rush of white water rafting with ActivityGifts.com. You'll get to join a team of participants and expert instructors in scenic South Wales for the water sports adventure of a lifetime. Once you're equipped with a helmet and life jacket, and your safety briefing is completed, you'll climb in the inflatable raft with an oar to negotiate fast flowing rapids, steep drops, weirs, boilers, stoppers and powerful eddies. Serious fun!
If you know someone with a sense of adventure that would want to do something truly thrilling and unique, this white water rafting experience will be right up their street. It'll be a Christmas present they'll never forget!