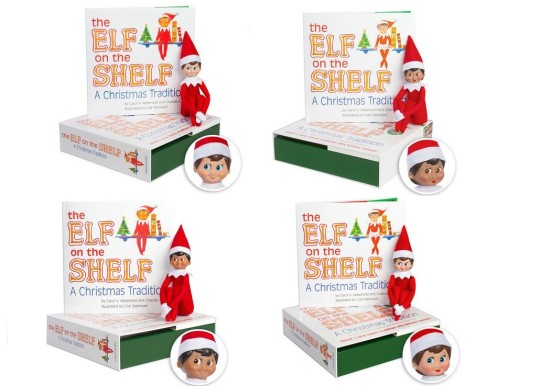 If Karen's recent post about the good old Elf On The Shelf got you thinking that you quite fancy investing in your very own Elf this year, then check out this Elf On The Shelf Boy Doll and Book - the set is £24.95 from The Wordery right now with free delivery.
Obviously it's not exactly cheap but given that you'll be cracking this open every year until - God forbid - your kids are too old to believe in the Elf On A Shelf, it's pretty much an investment in their childhood. Kinda.
And heck, I can imagine this becoming something that takes pride of place among the most prized Christmas decorations forever - who says you have to pack it away just because your kids will eventually twig that *gasp* the Elf is not real.
There are other versions of this Elf On The Shelf doll available from Wordery for the same price - you can check them all out here.
Free delivery, too!
With thanks to ljw_84 @HUKD.