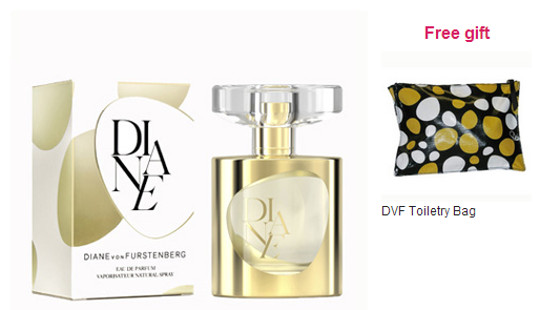 Superdrug have a host of special offers at the moment, so if this one isn't of interest to you, have a look anyway, since there's bound to be something that is. The DVF Diane EDT Natural Spray 50ml is currently £25.00 instead of £46, making a £21 saving.
The 30ml bottle is currently £19.19 at Amazon, so this is definitely a better deal. In addition, you'll get a free DVT toiletry bag and you'll also get free delivery since it's over the £10 threshold.
Surround yourself with the timeless essence of the Diane Von Furstenberg Diane Eau de Parfum, a bold fragrance with a seductive character.
"As flattering and feminine as the iconic Diane Von Furstenberg wrap dress, Diane is a woody floral eau de parfum that exudes confidence with just a touch of mischief. A signature accord of powdery violet and exotic frangipani presents a harmonious contrast, while a sexy twist of myrrh, musk and patchouli symbolise the strength of women, and the empowering spirit of a beautiful perfume."
With notes of Violet, Frangipani Flower, Myrrh, Musk, Patchouli - thanks Amazon for the description!