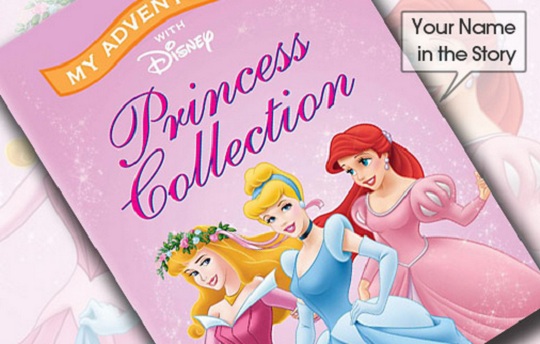 Save £2.99 AND personalise this Disney priness story with your child's name, address and much more. Previously priced at £12.99, Gone Digging have dropped the price of this story book to just £10.Standard delivery via Royal Mail is an additional charge of £3.95.
All little girls dream of princesses and castles and this delightful compilation of short stories - Cinderella, Sleeping Beauty and the Little Mermaid will definitely impress her, especially when she finds that she is the star in each of these wonderful Disney Princess adventures! Make your daughter the heroine by personalising the story with your child's name, hair and eye colour – you can even add a personal message.
It's so easy! On the website enter the exact personalisation that you desire - including upper and lower case as the book will be produced exactly as you have stated. You then add in a street address and city to be featured in the story as the child's address. You can also enter details of her friend to make it even more special. A definite Christmas gift winner!