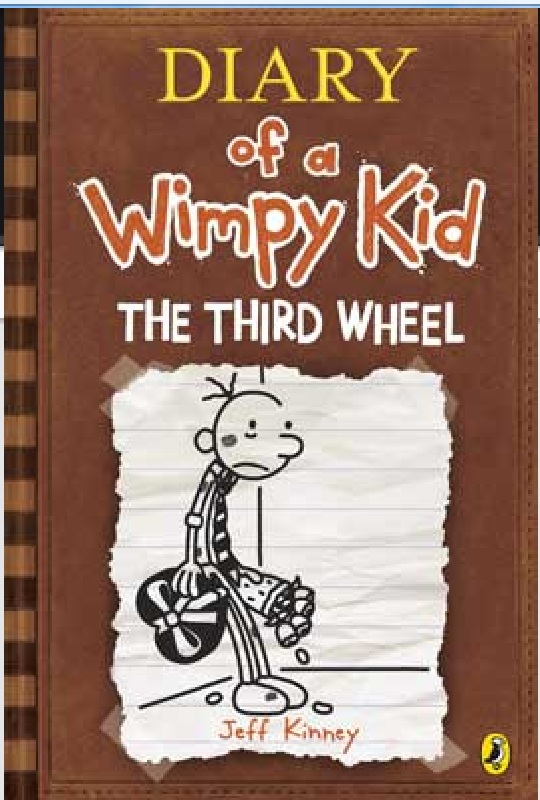 The Diary of a Wimpy Kid series has been an award winning series with millions of fans around the world. The next book in the series "The Third Wheel" is on sale at Waterstones, just in time for Christmas, lovely. Waterstones are selling the book for £9.74 when the recommended retail price is £12.99 so you save £3.25
The Third Wheel is perfect for readers over eight and all other Wimpy Kid fans. Love is in the air, but what does that mean for Greg Heffley? A Valentine's Day dance at Greg's school has turned his world upside down. As Greg scrambles to find a date, he's worried he'll be left out in the cold on the big night. His best friend, Rowley, doesn't have any prospects either but that's small consolation. Then an unexpected twist gives Greg a partner for the dance and leaves Rowley the odd man out. But a lot can happen in one night, and in the end, you never know who's going to be lucky in love...
Share in the hilarious adventures of everyone's favourite wimpy kid, Greg Heffley, in this highly-anticipated seventh book in the "Diary of a Wimpy Kid" series. And it's on sale, super!