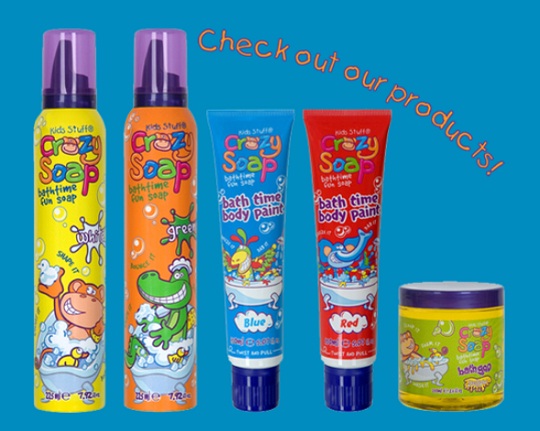 Crazy Soap has been one of our tried and tested favourites before, but this time I got in some green and white foam soap for review and it has turned out to be a family favourite. Would I get it as a Christmas gift? Well, it has some issues, but overall it would be a lovely gift…
The Crazy Soap bottles are tall with great designs on them, but what confused me a bit was that the orange bottle is for green soap and the yellow bottle is for white soap. I get that having the same colour bottle is a bit limiting, but I found this misleading.
That said, the green soap is a lovely shade of green when it squirts out the top of the bottle and our first attempt released a bevy of bubbles that entertained us all for a bit. The soap itself – in both the green and white bottles – has a very strange and compelling texture that I found enormously fun to squish and squelch in my hands.
The Crazy Soap doesn't leave any weird residue, nor does it feel slimy or unpleasant. In fact, as a tactile experience it is superb and a total winner in every way. The problem I found with the soap was that it wasn't quite as malleable as they suggested and I couldn't make any designs with it. We all tried and failed. Not that it really matters, of course, and we are not a very artistic family so even if we had made designs they wouldn't have been identifiable…
The biggest problem I had with the Crazy Soap is not the quality of the soap at all. No, that's awesome and would be a genius Christmas gift. It is the nozzle. I follow the instructions – point downward – and it either takes ages to work or doesn't work at all unless I wait, shake and try again. It's frustrating having to battle for the soap, especially when it is well priced, works a charm and is really, really cool.