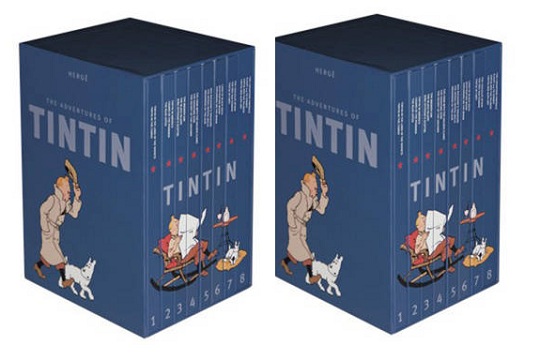 Here's a great deal, the Complete Adventures of Tintin in a box set from Waterstones. The set has been marked down from £120 to £45, that's £75 off! On top of that Waterstones offers free delivery to the UK.
This beautifully designed box set contains every single one of Tintin's adventures from Tintin in the Land of the Soviets to the last, unfinished adventure, Tintin and Alph Art. Your children haven't lived yet if you haven't introduced them to the exciting world of Tintin, a young Belgium reporter and his faithful fox terrier dog Snowy. With eight volumes in hardback and over 1,500 pages of classic stories, this is the ultimate Christmas gift for any child or even the older Tintin fan.
Another great thing about the set is that each book is approximately A5 sized which actually makes them easier to handle and the illustrations lose none of their appeal for the smaller size. This really is a great price for the complete Tintin collection, you won't be disappointed.