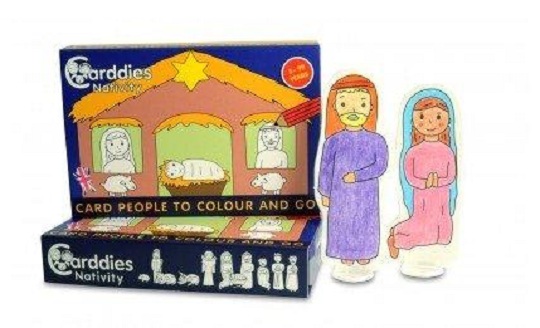 Get the Colour in Nativity Scene from the Poppy Shop for £9.99 this Christmas. The Poppy Shop is the Royal British Legion's online shop and all profits go to help the work of The Royal British Legion in its role of caring and campaigning for our Armed Forces and their families.
This is a really cool stocking filler for your children this Christmas. The nativity scene for children to colour in comes with 12 card figures, 1 card scene, 12 colouring pencils and 12 stands. Children will love getting into the Christmas spirit and building and decorating their very own nativity scene.
Even better and as it's Christmas and we're all in the spirit of giving, the profits go to a really good cause. All profits from The Poppy Shop website go to helping The Royal British Legion in their efforts to help and support our Armed Forces and their families. Fun, creativity and charity, it's what Christmas is all about!