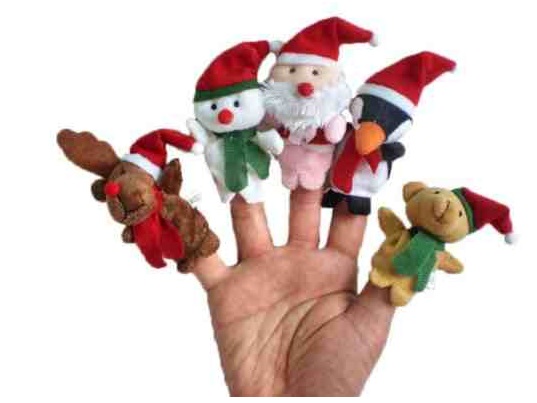 Last time we shared finger puppets on PlayPennies, our readers seemed to love it, so when I saw these I thought you'd love them! Amazon seller NiceEshop are selling the Christmas finger puppets for £1.59, with free delivery.
These cute puppets are fab fairy tale and Christmas story props, or even stocking fillers so kids can make up their own stories.
They have elastic inside to keep the puppets on the fingers firmly and they say that they are suitable from 3 years and up.
You may not get exactly what you see in the pictures, but they should include a Santa finger puppet. The blurb makes it sound like you receive one puppet, but the reviews make it sound like you get more than one, which is what I'd hope for!
The reviews are good enough, with a few complaints about stitching - but for the price, it's not going to be the finest work ever. Most people are really pleased with them, and I think they'd be great - especially if you happen to have the animals and family characters too!