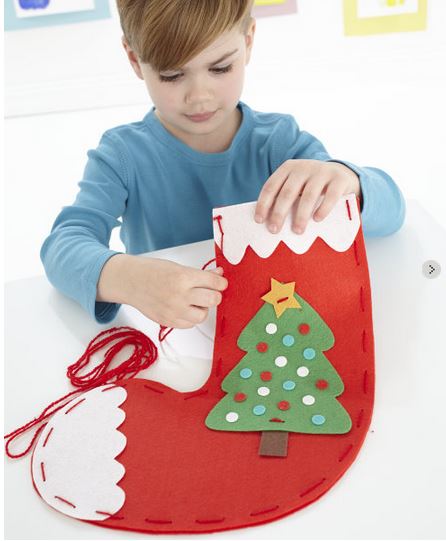 Mothercare have an offer on the ELC DIY Make Your Own Christmas Stocking set, which they are selling for £2.50 instead of £5.00. UK delivery is £2.95 but you can click and collect for free.
I'm not sure if it's cruel to make a child make their own Christmas stocking, but it doesn't have to be! It could be a fun Christmas eve activity, really.
This kit includes a plastic safety needle, a felt Christmas tree, string and an assorted bag of pre-cut peel and stick felt pieces. It actually doesn't list it in the discription, but I'd imagine as a Christmas stocking, it also includes the stocking!
The Christmas stocking can be decorated with the Christmas tree to make it extra festive. Your little one can hang it on the fireplace on Christmas eve and wait for Santa to arrive.