Christmas is around the corner and we are all counting coins and watching our budgets. I think that this festive season is going to be quite tough for many people and so I am on a mission to find Christmas gift ideas that are handmade, heartfelt and easy on the bank balance. In this, the first of the series, I am hunting down all of the stunning ideas for Christmas gifts in a jar.
1. Cranberry Hootycreeks Cookies 
Anything that has the name Hootycreeks has to be awesome, right? Well this recipe from Organized Christmas talks you through creating a pretty and festive gift that will make someone feel really special. You make up the cookies following the instructions and someone gets to enjoy tasty cookies on Christmas day.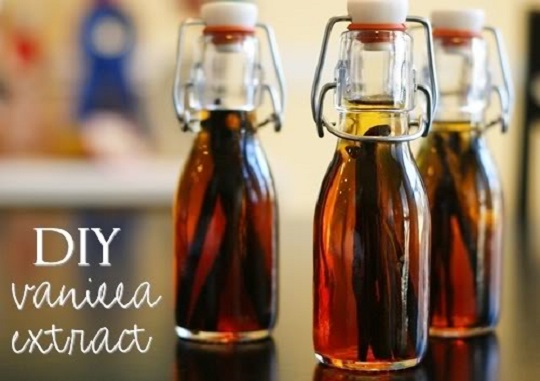 Bake at 350 has got the most gorgeous recipe for making your very own vanilla essence (in a jar, obviously) which will make a gorgeous gift for anyone you know who loves to bake. This is very, very easy to create but you will need to start now because the vanilla beans and the vodka need time to soak and get themselves ready for the baking fun.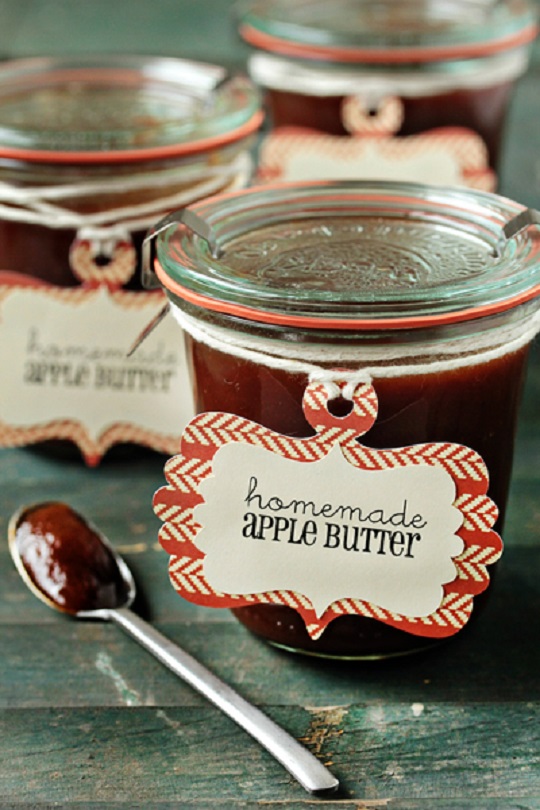 Ok, doesn't that title alone make you just want to drool onto your keyboard or your tablet screen? How utterly divine would this be to receive, much less create. My Baking Addiction has the recipe there for you and all you need to do is read and do exactly as she says. You'll need a ton of apples, but it is definitely going to be worth it.
No list of awesome recipes for Christmas gifts would be complete without something from the BBC Good Food website and here we have a recipe (if you can call it that) for Gingerbread Gift Jars that will definitely go down well with the folks or with kids! These ask for the recipients to expend a little effort in making their own gingerbread, but if you add in a baking tin or a cookie cutter you are giving them fun for life.
5. Honey, Walnut and Dried Fruit Topping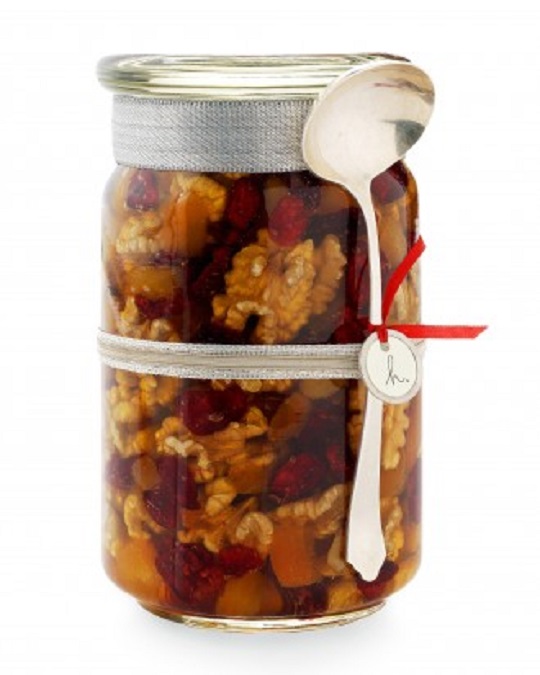 Martha Stewart has a list of no less than eight different ideas for gifts in a jar and this one has to be my favourite. The crunchy mix has walnuts and dried fruit and honey and can be used as a healthy topping or indulgent treat. I totally love the idea of adding a spoon to the side.
My Recipes has this layered chocolately cocoa infused gem of an idea for a Christmas gift in a jar that won't cost much to make (you'll probably have most of the ingredients to hand already) and looks amazing. Layer the ingredients and give away something to keep friends warm on cold nights.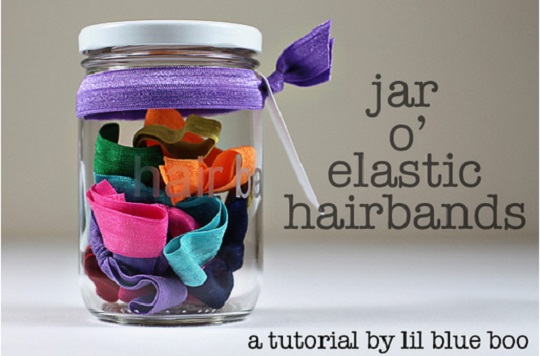 For a shift away from food for a moment, we have here a jar full of elastic hairbands that would make any girl proud. You can make this for a tot and a teen and you can buy your ingredients in bulk off eBay. This uses foldover elastic to make the hairbands from scratch, but if you don't have the chance to get the elastic, then buy loads in bulk from your local supermarket and pop them into the jar.
Take your glowsticks and your jar, dump them in together with some glitter, shake and Ta Da you have Fairies in a Jar. This would make a great kit for kids wanting to put together their own fairy jars or you can make stunning gifts on the day.
Finally there is this stunning adult journal in a jar idea from Organized Christmas which asks nothing more of you than paper and printables and even a gorgeous pen. You can be as creative and fun as you like and the instructions are very easy to follow.