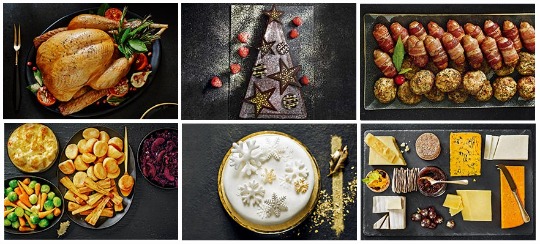 We know there are many people who wait for the date for the Marks & Spencer Christmas Food Ordering service to begin, and we have been on the website all morning waiting for it to go live... and it's online now!
If you haven't used M&S Food before then it's most definitely worth checking out. Not only will you be getting the good quality delicious food that we expect from M&S, but once you order it you know that you will be missing out on that mad dash round the supermarkets on Christmas Eve. You pick your food, choose a collection date, and then you just pop it in the oven - no fighting over the last sprouts in Asda for you!
They do a big range of prepared foods for your Christmas dinner, including the turkey and all the trimmings, as well as lots of extra like buffet and party food. It's the desserts that I am most looking forward to though as they do some real showstoppers.
Because so many people use this Christmas Food Ordering Service every year you can expect the website to be very busy at first, and the best collection slots will also get booked up very quickly so it pays to be first in!
I'm off to look at those desserts now (and will try not to drool on my keyboard) ;)