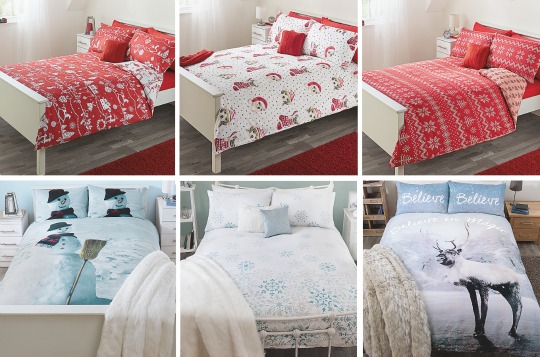 We have been checking for the Christmas Duvet Cover sets coming into Asda every day, sometimes several times a day if I'm honest! These sold out so quickly last year that they are sure to fly out again so get yours quickly!
There are tons of different designs to choose from, and the ones online right now are the more grown up ones for older children, teens and adults rather than the cute cartoony ones - they will be coming any moment I will guess!
Prices start from a fantastic £10 for single sizes and there are some gorgeous designs available, and right now they are all in stock, but that won't last for long!
You can click and collect these Christmas Duvet Cover Sets for free from Asda stores, or home delivery will ad an extra £2.95 to your order.
As soon as the kids ones come into stock we will let you know! Is it daft to be this excited about Christmas bedding? Maybe, but I promised myself that we wouldn't get caught out like we did last year so these are getting bought as soon as I can decide which one to get.