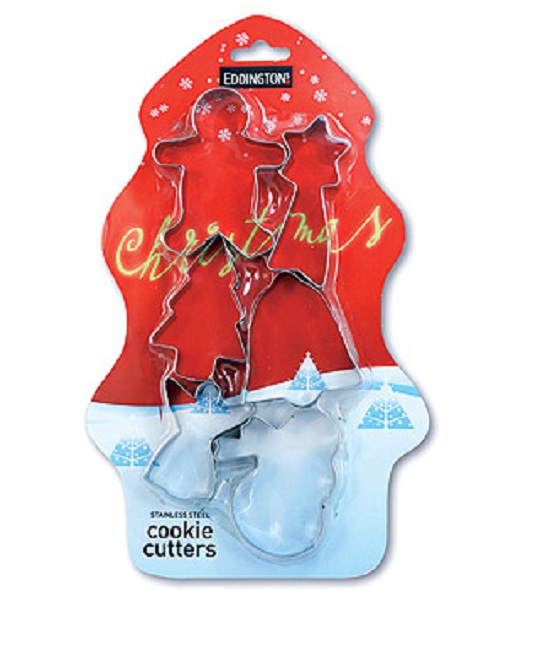 This cute Christmas Cookie Cutter Set from Strawberry Fool has been marked down from £4.99 to £3.99, saving you £1.00. Okay so it's still only the end of November but everyone else is starting to get into the Christmas vibe so you might as well join them and start making adorable Christmas cookies.
Along with getting you to join in on the Christmas fun these great Christmas Cookie Cutters would make really cute stocking fillers. Why not use them to distract your children that are already starting to nag you about Christmas? You could all get into the kitchen together and make Christmas cookies which your children can then decorate with icing and silver balls. They could even use them on their own to make play dough "cookies" or use the cutters as outlines to make paper Christmas decorations.
The possibilities are endless and will make everyone feel a little more festive in these cold, dull winter months. The cookie cutter set contains 6 cutters - gingerbread boy, shooting star, Christmas tree, bell, angel and snowman.