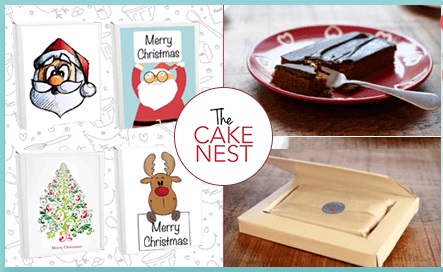 Little Bird have an offer on at the moment that we're quite loving: Christmas Cake Card! There's up to 50% off the original price of these Cake Cards, and they're available at this price for just a few days. There's an annoying £1.75 delivery fee extra per item, paid at the time of ordering.
These cake cards have a special cake insert in them, small enough to fit through a letter box. They're made from high quality materials and are apparently delicious. And who doesn't like cake?
The cakes are available in a range of flavours, including Lemon, Coffee, Guinness and Chocolate, there will be something to suit everybody. Each card includes a high quality photo image on the front and your personal inscription inside.
The cakes will take roughly 5 days to deliver, and you can choose when you'd like them sent out too.
I love this unique concept, and think it will be a pleasant and lovely surprise for the recipient!