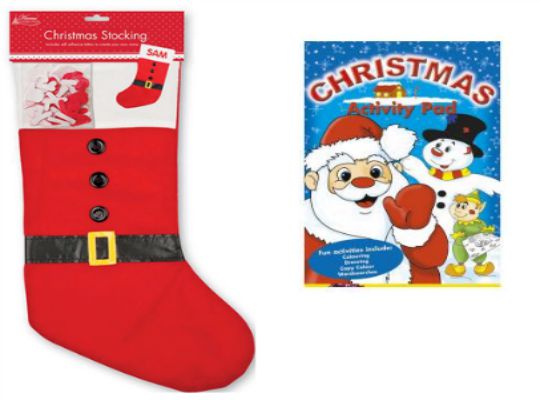 I absolutely LOVE Christmas and quite a few of my friends think it's too much. My theory is we spend so much money on one day, so why not spread out the joy and make it last longer. Children go nuts for it and let's face it, we all like to see our kids happy. Christmas can be done on a tight budget without it being rubbish so we intend on bringing you the best deals from now until the big day. If you have a look over at Net Price Direct, you will find that they have an assortment of Christmas goodies starting from just 49p. Check it out!
We are loving these Personalised Christmas Stockings* for just £1.99 each. They come with 70 peel and stick letters so you can put whatever you like on them. Ideal for those of you that have a pet name for your other half, you could of course be normal and just put the kids' names on them.
It's never too early to plan your Christmas Party, so get your Tablecover* for 89p, Banner and Bunting* for 79p, plus some Christmas Paper Plates*for just 79p.
Delivery starts from just £1.99, but if you are only needing one or two items then why not order with a friend to save on the postage.