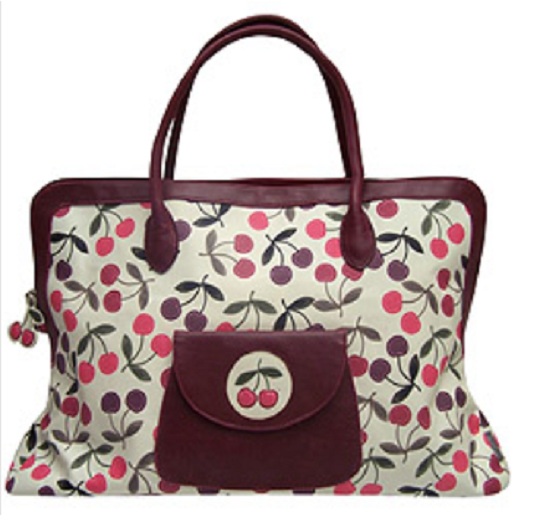 Save £15.00 (27%) with this gorgeous Cherry Weekend Bag from Totally Funky. The bag was £54.99 but is now only £39.99 with FREE delivery. Pack in style this holiday season.
The new Fruit Tree Cherry range of bags and accessories are just delicious! The bag has pink and purple cherries with maroon PVC trimmings. The fresh and fruity design is a fabulous addition to any woman's winter wardrobe. Brighten up the winter weekends away by packing your clothes into this beautiful bag. There are also heaps of accessories in this range such as wash bags and make-up bags and they are all available from Totally Funky at very reasonable prices.
The Cherry weekend bag has a lovely cherry zip attachment, measures 54cm and has a front flap to store keys or a mobile phone. It's perfect for weekends away and short breaks. Get rid of that boring old suitcase and replace it with this fun and fruity weekend bag, it's guaranteed to brighten your mood as well as your wardrobe this winter.