Character Hot Water Bottles £7 @ Littlewoods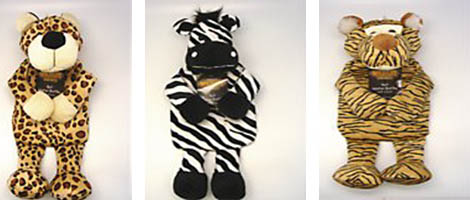 Littlewoods are selling these rather adorable character hot water bottles for £7 each including free delivery (and free returns if you don't like them when they arrive). These little guys could make lovely Christmas gifts for people who struggle with the winter cold.
The hot water bottles come as zebras, giraffes, leopards or tigers and look utterly scrummy. I am seriously thinking of investing in some of these because I am so cold right now I can barely type. What needs to be invented is a pair of gloves that you can type with but that also keep your hands warm all the time.
Anyway, I digress. The hot water bottles don't have a lot of information attached to them, like how big they are or if they are washable, so I'll have to leave that up to chance. Still, they are cute and at a very reasonable price thanks to the included delivery.
Thanks to Hayhloo at HUKD!