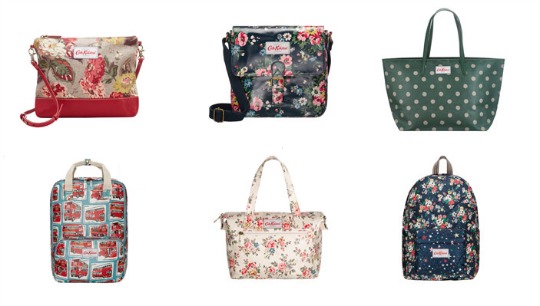 I love this time of the Sale season - the second round of reductions begins, and this is where if you are lucky you get massive savings. When the sale at Cath Kidston started last week I held off and didn't get anything - well the bag I wanted is now sold out, but there are now different ones added and others are even cheaper!
Lots of the Further Markdowns* and New Lines Added* to the sale are things that would be great to put away for gifts, and I've seen some lovely things for family who have birthdays coming up in the next few months. I still think the clothes are too pricey, even with the reductions, but that's purely a personal opinion, BUT the bags, purses, toiletry bags, accessories and kitchen gifts are fab prices now, with many at half price or better.
I'm telling you guys first so try and leave me something to buy later!  (Mum, I know you're reading, so choose a bag quick!)
The sale is in stores as well as online, and if you are lucky enough to have a store near you then the click and collect service if free. Home delivery charges start from £3.95 for standard delivery, or is free when you spend over £50.