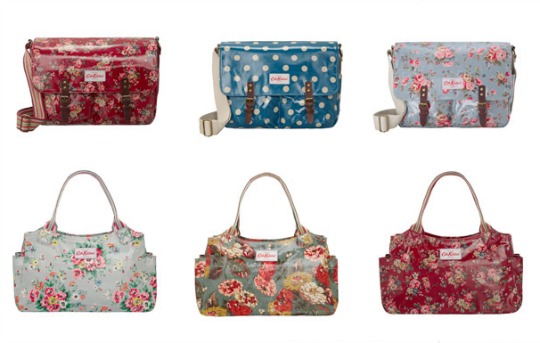 Did you get all that you wanted for Christmas? Even if you did surely everyone deserves a treat after all the shopping, cooking, wrapping, cleaning, and the thousand other jobs involve in making the season festive for the family. How about a new handbag or something equally gorgeous from Cath Kidston?
Their Boxing Day Sale has reductions of up to 50% on a wide range of products, from their range of Bags, to Accessories, Fashion, Kids and Home. There are some items reduced by around 70% off too, so there are some great bargains to be had in the Sale.
If bags are your thing, then there are Book bags from £9, Handbags from £18, Shoulder Bags from £21, Satchels from £28, and even the Saddle Bags are down from £68 to £33! This is definitely the time to buy if you have had your eye on something.
There are lots of lovely things in the Kids section, starting at just 50p for stationery and accessories, and there are also reductions in the Fashion and Home Sections, though some of these are still quite pricey even in the sale.
Most of their Christmas decorations, wrap, and accessories from the Home section are half price, and if you are the super organised type who likes to buy now for next Christmas then there are some lovely things like the Christmas Mugs that at £3.25 would make a great little gift.
Most people either love or hate Cath Kidston. Personally I love the quality of their goods but hate the non sale prices! I have a bag that I managed to nab in the sale a few years back for £8 that I use as a baby changing bag, and it's really well made, practical, and being oilskin is wipe clean and waterproof. Plus it's that cowboy design that's really cute. And if Cath Kidston is good enough for Prince George it's good enough for me. ;)