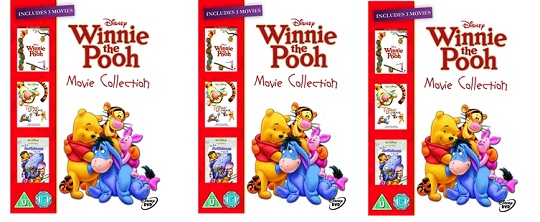 Today the Play.com Disney DVD and Blu-ray buy one and get one free bonanza starts in earnest with some ace movies to be had. This is the perfect time to grab some Christmas stocking fillers at a seriously great price.
The DVDs costaround £13.99 each and include titles such as Monsters Inc., Finding Nemo (do you speak whale?), Tangled, Lady & The Tramp, Up, The Muppets, Cars 2, The Lion King, Cars, Toy Story, Mary Poppins and Aladdin. There are loads to choose from here so take your time and enjoy! One I do recommend is the Winnie the Pooh Box Set that nets you no less than three movies in one box for £13.99 PLUS you still get one free.
The Blu-ray sectionhas almost the same movies with some notable exceptions such as The Incredibles and Wall-E. They also cost around £3 more at £16.49 but you do get your freebie which is always ace. All come with free delivery too.