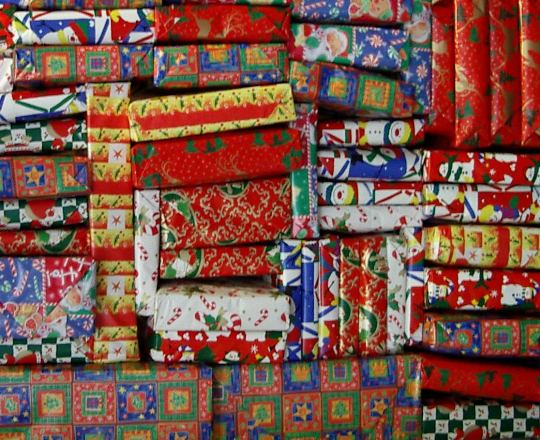 We here at PlayPennies HQ spend our days hunting for deals, bargains, PlayPennies exclusives and reviews so that you can make informed (and cheap!) buying decisions. So I decided to find out exactly how Luschka, Lynley, Emma, Sarah and I saved money this Christmas.
My first victim was Lynley. I asked her what she'd bought this Christmas for her family thanks to PlayPennies deals she'd seen and whether or not she thought she'd saved any money. Her response was instantaneous, "I've bought stacks of stuff, to be honest. So much, in fact, that I can't even remember all of it."
She reckons she's saved tons of cash and that her Christmas has been something of a budget buster thanks to all these tasty deals. The one that really stands out for her is the Magic Tricks set that included 150 tricks for only £5 at The Toy Shop.
"I got the Magic Tricks set as a present for my son's friend," she said, "I wouldn't have got him a present if the mum hadn't mentioned that she'd got one for my son. It cost about £8 in total, including postage, and I think that's a pretty good deal. Her kid is nuts about magic."
The kit is still in stock at The Toy Shop and has been marked down from £20, this is a great deal for those of you still desperately hunting for something at the last minute.
Next up was Emma, the head of PlayPennies operations. She's really good at finding deals and has even located some simply awesome discounts that we've all taken advantage of over the course of 2011. So, what has she bought on PlayPennies for this Christmas?
"I bought the Diary of a Wimpy Kid collectionfor my nephew, he absolutely loves the series," she said, "And for another nephew I nabbed the Doctor Who sonic screwdriver Wii controller. I got the black Salter kitchen scale for me as well – it's great as it is wipe clean and really easy to use."
Emma didn't stop there though.
"My sisters and I always say we're not giving each other gifts (there are six of us) but inevitably someone always buys a little something and it's good to have little stocking fillers like the ones I got from the Body Shop."
The Diary of a Wimpy Kid deal is sadly sold out at The Book People but the Doctor Who Sonic Screwdriver remote controllerfor the Wii is still on sale at the Hut for £9.95 including free delivery. The black Salter kitchen scales(a deal I also took advantage of for myself) are not as cheap as they were but are still discounted from £15.99 to £12.23 on Amazon.
The Body Shop 50% off body butters codeis still live and happening (it is valid until 28 December) so you won't have any trouble getting some of them as stocking fillers yourself this Christmas.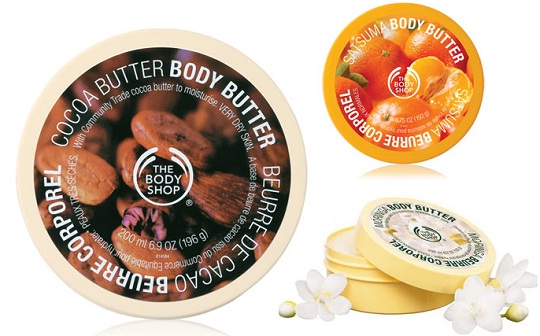 Luschka loves the things she managed to get at a discount this Christmas. She has said she absolutely loves all the items that have landed at her door thanks to PlayPennies deals.
"I got the Guess How Much I Love You book and writing setfor £1.50 from The Book People and I can't wait to draw our Christmas thank you's with the writing set," she told me, "I also got the Voila Wooden Pretend Play Cakes standsfrom Amazon that is very cute but they are really small and the image is misleading. Finally I got some That's Not My… books from Play that are an absolute hit. My daughter loves them."
Sadly the Guess How Much I Love You set is out of stock and the Voila Wooden Cake Stand is as well. However, if you fancy enjoying the two for £6 deal at Playfor the That's Not My books, that is still up and running there, and you get free delivery too.
Finally we interviewed Sarah to find out what she'd scored off some PlayPennies deals this Christmas.
"I bought a Lego Star Wars Darth Vader mini figure clockafter I wrote the post about it," she said, "But I've been rumbled, my son spotted it during the birthday party for his siblings."
Sarah also got the Children's Illustrated Internet Linked Encyclopediaat a whopping discount in July this year, she's been saving it since then for an ace Christmas gift for her son.
"Both the items I got are properly awesome," she said, "I've looked through the book lots and it is full of interesting stuff. I've been tempted by lots of other things and had to exercise some serious restraint this year. I could own at least three slow cookers by now."

As for me, I got some Moshi Monsters for my daughter - both the TY Moshling beanies and the Poppet Mosh 'n Chat - at the ace PlayPennies exclusive 20% discount, and then the rest of her Christmas list was sorted thanks to the big Entertainer sale.
So there you go. We have all managed to get some pretty brilliant deals for Christmas gifts this year. What did you get? Are you feeling smug about a particularly awesome deal you landed? Let us know…