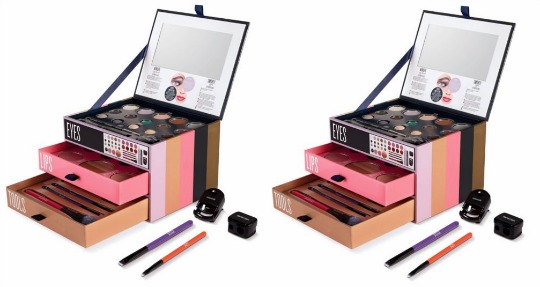 The Boots Star Gift this week is a 50% off saving on the big Seventeen Ultimate Collection, making the price just £20 rather than the regular price of £40. This would be a wonderful gift for those tricky-to-buy-for teenagers, and you really do get an awful lot for your money with this set.
This Seventeen Ultimate Makeup Collection comes in a box with three compartments full of make-up and beauty treats, plus a mirror in the lid. It includes makeup for eyes, lips and cheeks and features handy hints and tips to try, so this is great for teens experimenting with new looks.
As well as eye shadows, blushers and lip glosses, the set includes a bronzer and a gel liner. The set also features a range of brushes, a sharpener and even eyelash curlers too. I think that's great value for just £20, and this would make an impressive Christmas gift.
You can buy both online and in stores subject to availability, and you can either use the free click and collect service or home delivery will add an extra £3.50 to orders under £45.
This Star Gift will only be at this price for one week so you have until next Thursday to purchase at this price, but that is only while stocks last.