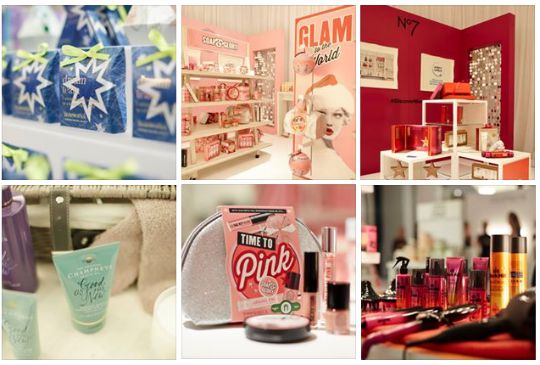 If you hadn't started your Christmas shopping then you have to do it now, it's the law (or it should be..!) Boots have launched their online Christmas Shop, complete with the traditional 3 for 2 across Christmas Gifts so the festive shopping season is officially under way on the high street.
To make it even better you have a few days to browse the gifts before the first of the Christmas Points Events comes along this week! It will be on 28th and 29th October, that's this Wednesday and Thursday. The event will run online over those dates and in stores over either Wednesday or Thursday, and you will receive £10 worth of advantage card points with every £60 you spend online or £50 in store. I know lots of people do most of their Christmas shopping in one go with this offer, as with the 3 for 2 as well as the extra points you can sort out the whole family in one shop!
I used to work for Boots and the range of gifts they have on offer now is so much better than it used to be. We think of cosmetics and toiletries with Boots, but as well as that there are also loads of toys, gadgets, home and foodie gifts, plus all the wrapping and cards as well.
You can also get a further 10% off if you are doing a big shop and spending over £80 when you use the Boots Voucher Code here.
I don't know if the Christmas catalogue has hit stores yet, but it should be any day now. Oh I'm feeling festive now! Get those dates in your diary folks, and then you can start thinking what to buy with your extra points!