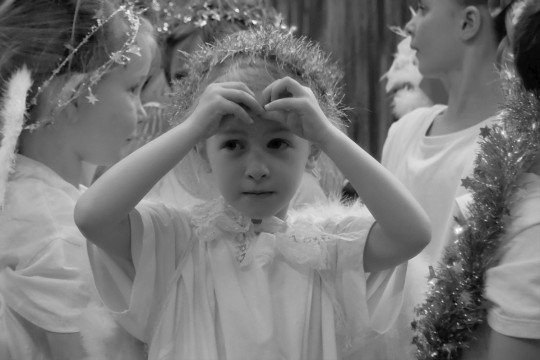 This is an unusual review as I am letting you know all about the Bonusprint Christmas products before they have arrived. This is because the final posting dates are rapidly approaching and I didn't want you to lose out on these ace ideas for Christmas.
And the ideas are really good, actually. The first of these that I reviewed was the Bonusprint Christmas cards. These are extremely easy to create and don't cost a ridiculous amount of money either. I had 20 cards made on the A5 size and it came to £20 including postage and packaging.
This may sound costly but I didn't cut any corners here and I now have enough cards to last me for two years. Setting up the card is easy. Just select the Christmas Cards link and you will be taken through to the various border styles available. I chose Snow Flake 3, a very light theme that complemented my photograph (the one at the top of this review). Again, choosing the size of the card and the border is dead easy.
Once you've done that, you can choose to have writing on the front of your card in a variety of fonts and colours. I elected not to do this but it could add something extra to your Christmas cards if you want to. The interior of the card can then be done with the recipient's name, a message and your names. I avoided the To and From columns and just went with a message in the centre of the card.
I also used a font called Nicky's Handwriting which is really lovely and personable. It took me about twenty minutes to create my Christmas cards from start to finish. This included my choosing and editing my photograph, spending some time trying out different frame options (you can hover your mouse over a frame to see a pop-up window that shows you how your photo will look), exploring the various fonts and options.
You can even choose to send your Christmas cards directly to their recipients from Bonusprint. That, I think, is a very cool feature indeed, especially if you are in a rush. The Christmas cards take around seven days to deliver and the last order dates for delivery before Christmas sit at 12 December. I would advise doing it sooner if you still want to hit the deadline for the Post Office too.
The next item I decided to add to the list was a diary. I thought this would make a superb Christmas gift for, well, me… The diaries cost £14.99 for 29 photo pages in a 12.5x15cm format. You do have to download software to complete the diary but this is very quick, very easy and rather fun.
I ended up spending another hour here. This was because I wanted to make a diary that reflected the same dates and experiences of 2011 on the corresponding days and events for 2012. Bonusprint offers you a choice – let them do it or you do it. I tried out both options and found them both easy. However, this is where I hit my first and only problem with Bonusprint. If you order a diary or calendar using their software your order will not merge with any other items you already have in your basket on the main website. Instead you are taken through to an entirely new page and have to make two separate payments.
I tried to amend this by doing all the orders again using the IE9 browser, Firefox and Chrome but unfortunately this appears to be a standard thing. It isn't that much of a concern, really, and only affected me because I was determined to see if I could fix the problem. In the end I got a calendar instead of the diary because I fell in love with their landscape design and the way it worked with my photographs. I also tried a fridge magnet and a poster print for personalised Christmas gifts.
In every single instance, the Bonusprint online and desktop software was easy to use. I had absolutely no issues navigating it, understanding what I needed to do, or changing things around. This gets very high marks in my book. I will be updating this review once the products arrive to let you know exactly what quality they are and whether or not they are worth the money. So take a look here again on Tuesday to see what the final verdict is.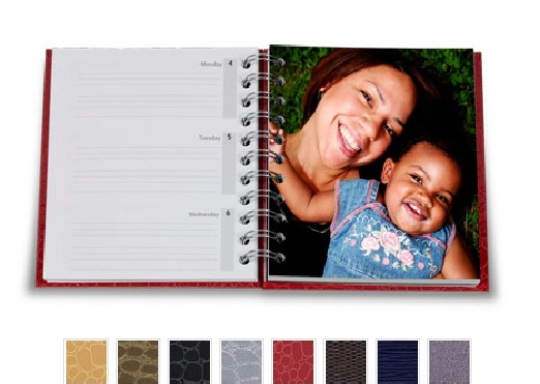 So far, however, I have to say that creating Christmas gifts with Bonusprint is very easy. You do have to pay for P&P so watch out for those extra hidden costs, but you do get bulk discounts if you buy more than one of the same item – sometimes shaving almost the entire cost of one item off the final price.
Are they expensive? Not, I think, compared to some of the other printing places I have used and reviewed. Often they work out cheaper. Now it is just down to how good the final products actually are…
Update:
I received my Bonusprint calendars, glass coasters and fridge magnets yesterday so I am dutifully reporting in. Wow. That is all I have to say about those calendars. I accidentally got three thanks to my fiddling about with various shopping baskets and boy am I glad I did. They are STUNNING.  Not only are these calendars utterly enormous - I thought they were small desk style calendars at that price - but they are beautiful to look at and printed on high quality paper.
I am now gutted that I didn't spend more time creating mine - I was in such a rush that I didn't use as much variety as I should have. I should have scanned in handwriting and drawings and really made these special. But, that said, they are fantastic and for £15.99 each they are superb value for money. Love these.
The glass coasters are also surprisingly good. The image came out a bit darker than I had hoped but this is also due to the fact that my monitor isn't colour optimised. The coasters are really sturdy with a black base and the image planted square in the centre. Again I am impressed with the quality for what you pay. These are really, really nice.
Then the fridge magnets came in to view. These are ace. I mean, they are just plastic magnets really but as Christmas stocking fillers they are pure genius. I've wrapped them and popped them into Christmas cards for the grandparents. What a hit!
The poster has arrived today and it is really good. It's enormous, the colour is bright and crisp, the paper quality is very thick and robust, and the price point is excellent. I love it. Now I need to buy a frame!
Our Christmas Cards arrived about a week before Christmas, plenty of time to post them off to all our UK rellies but sadly they will be arriving late in Africa and USA for those humans that live across the miles. The cards were lovely and ENORMOUS! I mean, really big. I had no idea that they were so large. They do have Bonusprint written on the back, which I am not sure about, but the card quality is really good.
The Christmas cards from Bonusprint arrive flatpacked so you have to fold them yourself, however, they do provide a very robust fold line so you can easily sort this out without wonky folding issues. Overall I would say that they are great value for money and well worth getting as Christmas cards for personalised family fun.
The winner, though, so far, is definitely the calendars. They get the coveted Worth Every Penny Award!