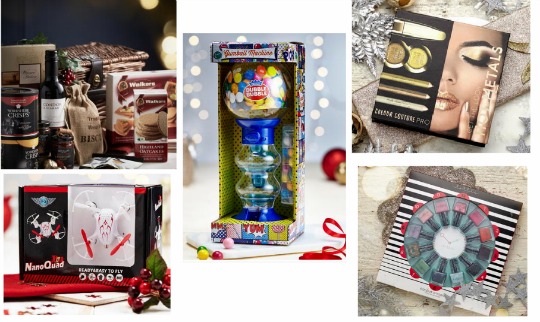 Wow! Hats off to British Home Stores. They are offering an extra 20% off EVERYTHING on their site. That even includes items that are reduced already. They have some smashing offers on Christmas stuff, so to get another 20% off is just the icing on the cake. Get over there now and you won't be disappointed. There's no promo code to faff around with, as the discount comes off at the checkout.
Christmas Hampers can be a great present for Granny and Grandad, to be honest, I'd quite like one myself. BHS are offering up to 50% off PLUS that extra 20% off too. Here's what you can get: Dolce Festa Panettone Hamper* was £35 now £20, Luxury Savoury Wicker Hamper* was £80 now £32 and Premium Family Wicker Hamper* was £120 now £48.
BHS have 'Top Picks' for the week too: Colour Couture Pro Nail Look Book* was £25 now £10, Baylis and Harding Gold Seven Days of Pampering Gift Set* was £25 now £10, Lottie London Colour O' Clock 12 Piece Nail Polish Set* was £50 now £20, T77 Remote Control Helicopter* was £60 now £24 and Nanoquad* was £30 now £12.
You can Click and Collect your bargains for FREE from a BHS store near you or pay £2.99 to have them delivered to your door. Spend £25 or more for FREE delivery.