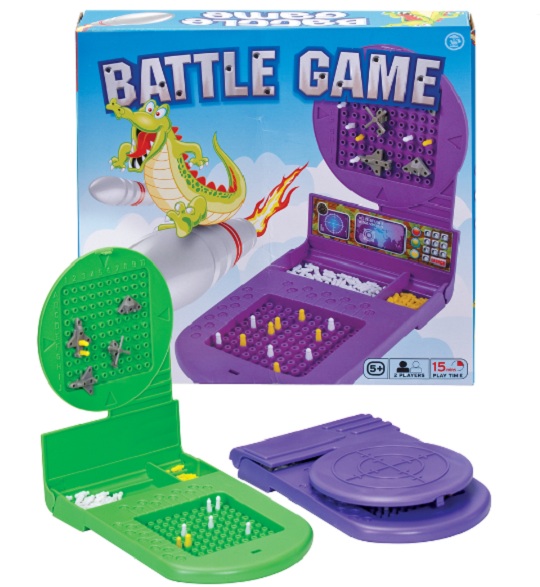 Knock your opponent's battleships out of the sky in this classic grid-referenced game of strategy from Stocking Fillers.co.uk. The Battle Game is only £4.99 marked down from £9.99, saving you £5.00! This is an awesome game to get in for Christmas really - it's so cold outside and this is a brilliant way to have fun as a family.
This game is a classic and never goes out of fashion. Your children will love this great stocking filler this year and it'll keep them busy for hours over the holiday season. This great game will help children develop skills such as concentration, strategizing and fine motor co-ordination. The game works by one player calling a particular grid reference for example G4. The player is successful if the opponent has an airship in that block which is then "destroyed". So much fun!
Everything required to play is included in this set, including peg markers, miniature airships, two flip-up game boards and full instructions. With simple rules and interactive, moving parts the whole family will enjoy taking part. Try not to let Dad hog the game for the whole afternoon, when it comes to boys and strategic war games there's no age limit!