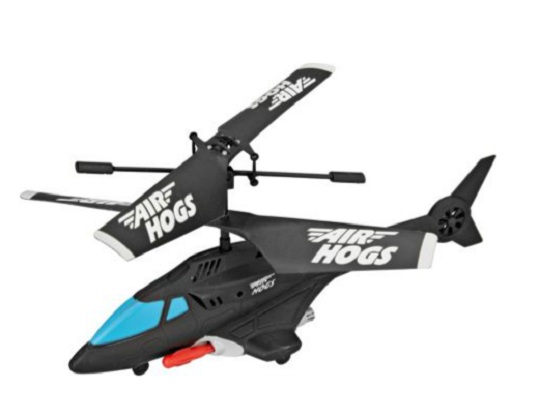 Try Argos for an amazing and super cool gift for boys and girls (and probably the rest of the family too) this Christmas. The Air Hogs Controlled Sharp Shooter Helicopter is marked down by 50% from £39.99 to £19.99 at Argos.
Take aim with this amazing radio controlled helicopter and shoot down the enemy with missiles. Fly around the room for hours just watch out for the lights! This is a great indoor toy which encourages imaginative play and provides hours of entertainment for everyone. I really think this gift will be a huge hit, if the kids can get it off Dad long enough to have a go.
The helicopter uses Steady Fly technology for super stable flight, super cool and it comes with a battery controller/charger, six missiles and three targets. The recommended age is children over the age of 10 but it's safe for children over the age of three, I definitely know a few eight and nine year olds that would love it!