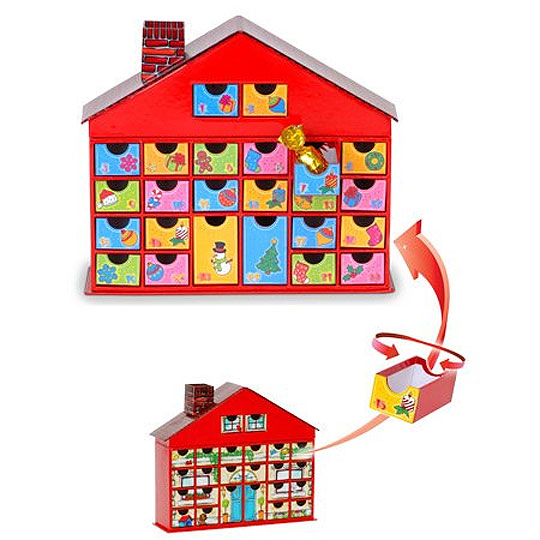 If you're one of those 'plan ahead' people and already have Christmas plans forming in your mind (and let's face it, it feels like we're in early October already) then you might want to take a look at this Advent Calendar/Organiser House over at Amazon
Click HERE to take a look a the Advent Calendar/Organiser House
Now, I know Christmas is still 162 days away, but you know how quickly the rest of the year goes once the school summer holidays kick  in!
Before we know it the kids are back in school and the horror of the six weeks having them at home is forgotten, then it's half term and almost Halloween, then it's bonfire night, THEN all of a sudden it's December and we all wonder where on the year has gone.
See?! I'm not going mad telling you about an advent calendar this 'early' in the year really.
What you'll have is a strong cardboard house that has reversible drawers for keeping little things in.  On one side they have Christmas things printed on - for Christmas and advent calendar purposes (my kids loved things like this, far more than your bog standard advent calendars) and general pictures for the rest of the year organising/keepsake purposes.
I certainly wouldn't pay the full price of £19.99 for this (so if it's gone back up to that by the time you're reading this then don't bother with it) but £6.84...?  I can go with that and would have lots of fun choosing little things to put in each drawer in readiness for 1 December (which is just 137 days away *grin*).
Happy advent calendaring and organising