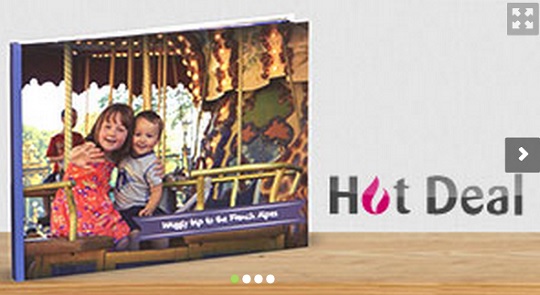 Photobox has a few fantastic deals running at the moment and they are one of the few photo book making companies that I really rate. Their photo book is the one I find has the best quality and is the most commented on by visitors. At the moment they are offering an A4 personalised Photobook with 26 pages for only £9.99 which is a saving of 77%.
The discount gives you a saving of £18.49 off the usual price and the process is simple. You buy a voucher with your £9.99 that is valid for up to one month. You can then create the book and cash in your voucher at any time over the next four weeks.
The deal is valid until midnight on Friday 23 August and if this doesn't work for you as a special offer, they currently have 30% off everything else instore at the moment too. This would make an awesome Christmas gift so get your voucher now and get making...