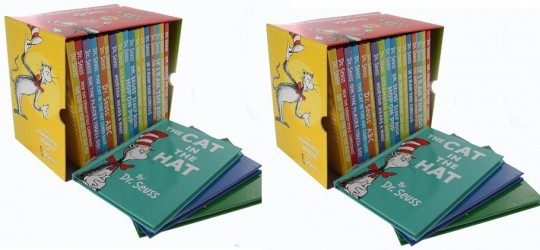 The Works has a special offer of 99p off on all orders for their version of super saver delivery and up to 80% off on a range of books, just in time for Christmas. The books on offer seem quite nice and would, if nothing else, make excellent stocking fillers.
You will find some lovely Christmas gifts amid the piles of discounted items such as a 20 book set of the Wonderful World of Dr Seuss, or the Horrible Histories Bloodcurdling Box Set for !9.99 and plenty more. You will find sets for parents and children alike and the new delivery charges make it that little bit more cost effective too.
The site doesn't just have up to 80% off on books, you will also find art sets, storage boxes and plenty other items that are useful for home, kids and offices. I love this shop and have already added some ace items to my basket.