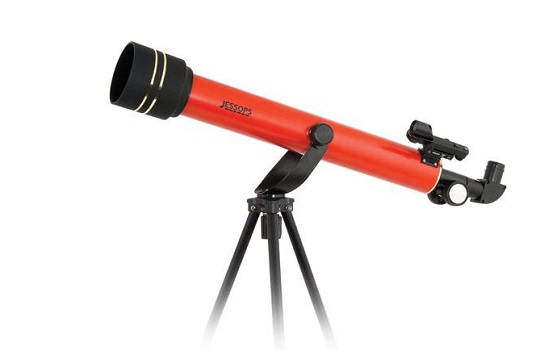 aving of £40 off the original cost. That is fantastic and it would make a rather brilliant Christmas gift for that little someone special.
Discover the wonders of our universe from your own back garden! Ideal for any young stargazer, this 50mm refractor telescope comes with a range of eyepieces and accessories to make viewing more comfortable such as two eyepieces, a 3x Barlow lens, moon filter an Star Diagonal which turns the eyepiece by 90° for easier viewing of anything directly overhead.
You can also get this in time for Christmas day as Jessops is running free next day delivery until Sunday 22 of December 2013 midday. Oh yes, you get this delivered for free plus a £40 discount. It's more than just a bit of a bargain.