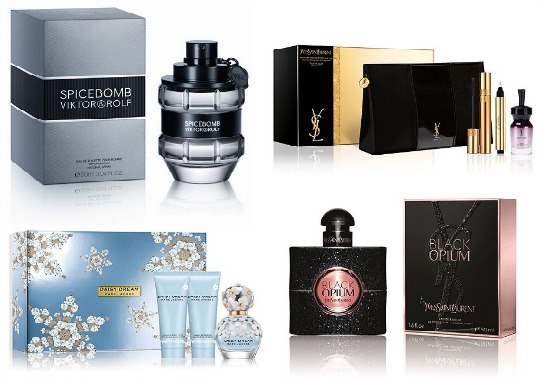 Still looking for that last minute gift? Or just remembered that you have to give your other half a gift from the kids? (Like I had to do on Saturday morning...) Well Debenhams are offering Free Next Day Delivery on Selected Fragrances and Beauty Gifts, saving you £4.99 and meaning that you will get the gift before Christmas. There are more than 600 gifts to choose from as well!
Some of the fragrances included in the free delivery offer are also reduced by up to half price, and there are both mens and womens fragrances included starting at £15. The Fragrance Gift Sets usually offer the best value for money as they normally cost around the same price as the fragrance alone.
If you are unsure of what fragrance to get then there are also sets with several miniatures in, and these are also great for travel or popping in your handbag or desk drawer too.
There's a good range of Beauty Gifts with Free Next Day Delivery as well, all from high end ranges like Lancome, YSL, Dior, and Elemis.
The last couple of days before Christmas in a Beauty Department are a bit of a scrum to put it mildly, so by using this offer from Debenhams you can order what you need and not have to battle the crowds or risk the store being out of stock when you get there. :)